Anufo Primer Project -- Impact 177,200!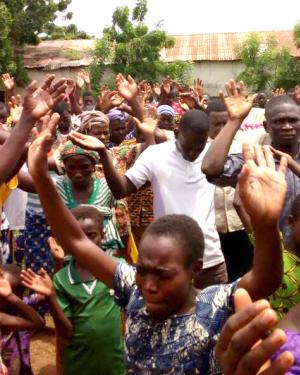 Anufo Literacy Project (Togo)
Literacy and Evangelism International US in cooperation with Literacy and Evangelism International Benin/Togo
(David NABINE, Coordinator of Togo) seeking to engage the Anufo (TCHOKOSSI) "unreached" people group of the Northern Region of Togo
Population:  91,300 (2013 UNSD)
Total speakers in all countries: 177,200                                                            
Largest Religion: Muslim  
Profile source: Ethnologue 2013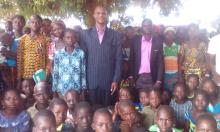 Background:
Mango or Sansanné-Mango is a second largest city of Togo in the savannah region.
Mango is the capital of the prefecture of Oti. The inhabitants of Mango are Anufo (or Anoufo, Anufom). They are called "Tchokossi" by their neighbors in Togo. The city has about 91,300 inhabitants in 2013, the vast majority of whom are under 20 years old. The main resources come from crafts, trade and livestock, but especially from agriculture (70%): cotton, millet, maize and yams. The literacy rate in L1: 1%- 5%. Some can read some French or Arabic. Dictionary, Grammar. NT: 2006. There are currently a few followers of Christ within this group. They need to be discipled. They need to learn to read: to provide an education for their children, to learn good farming methods, and to escape the bonds of poverty and illiteracy.
Major Ministry Opportunity: The very low literacy rate of the Anufo (Tchokossi) people calls for literacy engagement. Literacy and Evangelism International BENIN/TOGO is posed to address this need for transformation of the Anufo (Tchokossi) people group through the emerging Anufo church.
Project Budget:
Survey and promote interest in language area                                  $    500
Primer Construction Workshop                                                                      $  8,750
Printing Bible-content primers                                                                        $  7,500
Promotion and Launch of Primer                                                                  $  5,000
Total                                                                                                              $21,750