ELM Curriculum -- Help reach up to 1.5 billion!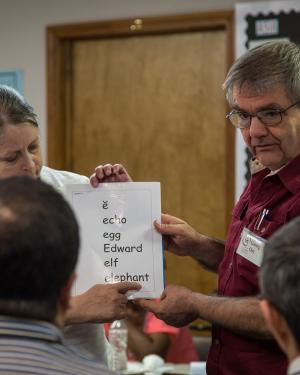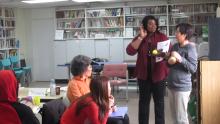 (ELM-English Language Ministry)
English as a Second Language Curriculum Development Project 
Literacy & Evangelism International has been a pioneer in the development of Bible-content English as a Second Language curriculum.  Now the curriculum needs to be updated to a digital multi-media format to become more relevant and effective in current times. This will allow students to use mobile devices to read, listen, watch videos and practice English.  In countries where English is the national or trade language, English is needed in order to function in society.
To develop seven levels of English as a Second Language curriculum for English Language Ministry, to be used worldwide, we will need a dedicated person working full-time for 3-6 years.   The curriculum will be at least 10,000 digital slides (or 2,500 printed pages) including audio narration, songs and videos.  We are planning to create a total of 7 levels to take students from true beginner to university preparation for the TOEFL exam. Here's a video about our program. You may view some of our sample lessons here.
A donation of any amount will be greatly appreciated.
Costs:
$20 - provides a MicroSD card with 50 digital English lessons, an easy to read English Bible and a native language Bible for 1 ESL student.
$100 – trains 1 volunteer ESL teacher
$100 - trains 1 volunteer curriculum developer