Literacy Ministry in Ukraine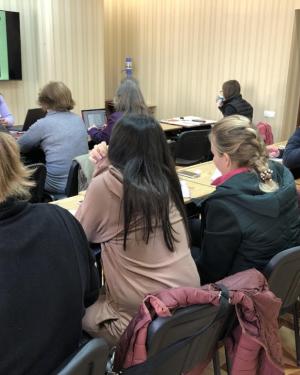 "Literacy Ministry Ukraine (LMU) became an LEI Member Nation partner in 2021. It provides local literacy teacher training workshops, Bible-based reading primers and coaching of new literacy teachers. In addition, LMU also provides teaching English as a foreign language (EFL).  LMU's board consists of 7 board members. Viktoriia (Vika) Rohozhnikova is a graduate of the International Literacy Training Institute in Tulsa, Oklahoma, and has served as a missionary in Ukraine since 2019." 
Support the Literacy Ministry in Ukraine team.