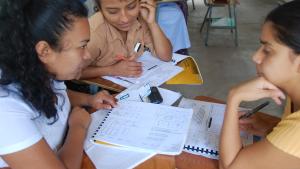 What excites you?
Are you passionate about equipping the church to meet a great need?
Are you heartbroken by the thought of nearly a billion adult non-readers?
Are you inspired by the hope of Bible-content literacy or ESL ministry?
LEI is looking for you! Our global mission requires dedicated, passionate workers here in the U.S. and all around the world. 
Whether you are interested in working full-time or part-time, volunteering or taking advantage of an internship opportunity we have room for you! Click the links or browse the opportunities listed below.
To apply for a position with LEI, download the "application-missionary" Word doc, complete the form and submit via email to [email protected]. 
For Internship and Volunteer positions please use these linked applications (or download the zipped Word doc below) and submit to [email protected]