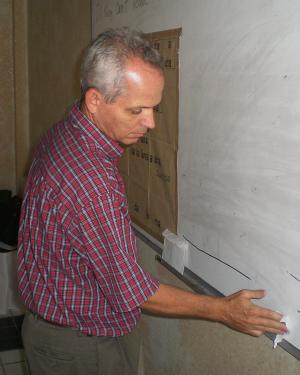 [image:public://Walter and Bible.jpg,image-image_left]
Jerry lives in Peru with his wife Kathy and daughter Emma.  Jerry & Kathy have a grown son, Ethan.  Jerry and Kathy have developed literacy materials in several languages in Peru and other countries.  They train  literacy tutors and leaders and also teach reading.  They have begun an indigenous literacy organization in Peru, EVAL, and supervise indigenous leaders and literacy missionaries.
Walter Anaya works with Jerry Manus in Peru.  Walter and his wife train tutors and teach reading.  They were pastoring churches full-time before beginning literacy ministry.